La Gomera Traveler Stories
Dear Barbara, I hope you and your family is fine an healthy and we see again soon! We had such a good time in you cosy sweet apartement we wil never forget and we'll come back for sure.
13 de julio de 2020 (16:28 h.)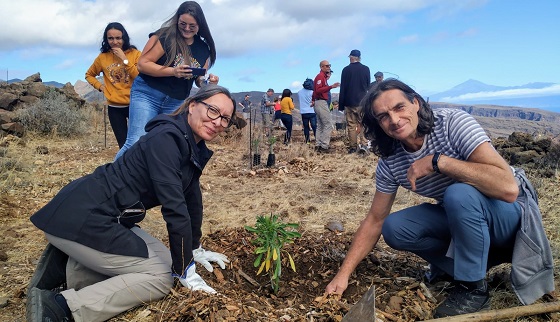 So enclosed a short description of the trip:
The best of this journey was surely the tree planting event. It was so well organised and a big fun. We were all carried by bus to this beautiful valley with the view over the airport already the spot was marvelous. It was a very cool gratis trip over the island. The guy from the city explained very detailled why we are here and how important this event is for the island to renature the ground.
I could feel how strongly he was connected to his island and that he really gave all to make sure that even future generations will be able to enjoy this beautiful nature. And all was translated so everybody was able to understand what he was talking about and it felt like a big family we all together wanted to do something for Gomera to help this island to survive and to save the nature.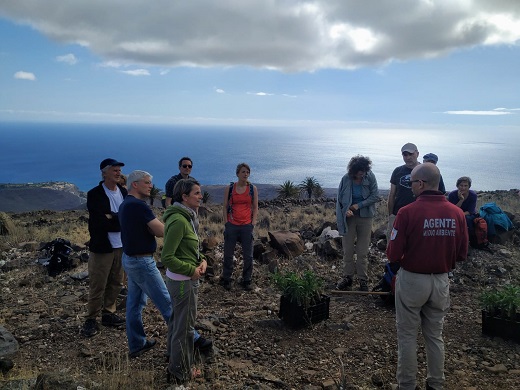 I was astonished how hard and dry the soil was which means that it is really a challenge to make something grow in this dried out earth. It is a long term project and I hope you find other friends to continue the work and be there to water the plant. They are like litte children they need all our help in their "plant childhood" but later they will give it all back to us by storing the water in the earth and giving us good air and a balanced climate. So I really cross my fingers that you find other helping hands to go on with this project and I am sure everybody who engages him or herself in such project will get a lot of good karma point up in heaven ;-) We really had a lot of fun that day and when we come back I hope you offer us the next plant event we would be glad to help again! And I hope you don't loose your courage and your pleasure to engage for Gomera! And I hope the tourists will be back soon, but only the nice ones, you have fun with and those who really love Gomera!

Lots of love from cold Hamburg

Constanze & Frank